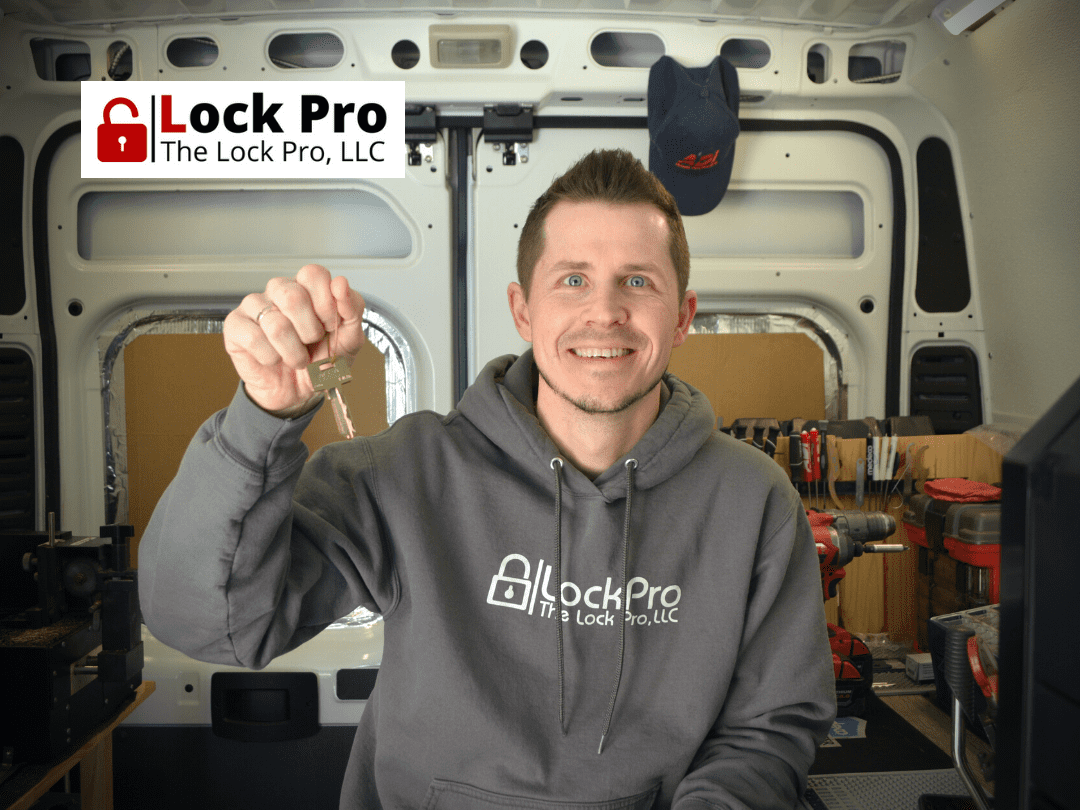 Are you in search of a reputable locksmith in Lubbock, Texas? Look no further than The Lock Pro! We take pride in offering locksmith services that are not only affordable but also highly knowledgeable and reliable. When it comes to your locks and security needs, we are the trusted professionals in Lubbock.
One of the factors that sets us apart from others in the area is our commitment to providing competitive pricing. We understand that locksmith services can sometimes be costly, and we believe that everyone should have access to quality services without breaking the bank. That's why we strive to keep our prices lower than the average locksmith in Lubbock, ensuring that our customers receive exceptional value for their money.
At The Lock Pro, we go above and beyond to exceed expectations with our locksmith services. Whether you require car unlock services, lock installations, key duplications, or any other locksmith service, our team of skilled professionals is well-equipped to handle the job with efficiency and expertise. We understand the urgency that comes with locksmith issues, and that's why we make it our mission to provide prompt and reliable solutions to all our customers in Lubbock.
Even during the challenging times brought about by the COVID-19 pandemic, we remained dedicated to serving the community of Lubbock County. Our locksmith services continued to be available 24 hours a day, 7 days a week, ensuring that our customers could rely on us for their lock-related emergencies, no matter the time or day.
If you're ready to get in touch with us or have any questions, our business information is listed below for your convenience. We eagerly await the opportunity to assist you with your locksmith needs and provide you with the exceptional service that has made us the preferred choice in Lubbock.
The Lock Pro Phone: (806) 999-0801

TTWO TUG
September 12, 2023.
If your in Lubbock and need a key fob this is sure the place to go too ! This is sure the best place in Lubbock ! Josh is real professional! And can sure help you out with any of your needs ! You won't be disappointed !

John Wilson
August 16, 2023.
Quick fast and very friendly was very knowledgeable. I highly recommend The Lock Pro for all your security needs and unlocks!! Speak to Joshua Winekoff

Kay Crawford
August 3, 2023.
Joshua, owner of The Lock Pro, responded quickly, completed the lock replacement efficiently, and was very polite. He proved himself knowledgeable and trustworthy. I highly recommend his services!!

Gabriel Reyna
July 23, 2023.
This guy helped us out big. His customer service was efficient and professional. He kept us informed the whole way through. Very pleased with his service and will definitely recommend him every time. Thanks!

Patrick Sevigny
March 15, 2023.
Outstanding and friendly service at a great price. It would be a mistake not to use this company.

Sergio Nunez
March 4, 2023.
Very professional service, talk us through the process and even had some stories to share. Out of all the locksmiths in Lubbock these prices where the best!!

Isaac Mondragon
March 4, 2023.
I lost my keys and called around and the Lock Pro gave me the best price. He gave me an eta and showed up when he said he would. Very professional and even carried a conversation while working effectively. Will call again if needed.

Alicia Caicedo
February 19, 2023.
Will wholeheartedly recommend this business. The gentlemen was able to open a commercial grade lock that other locksmith was not able to. Will use him again, definitely!

Elisabeth Mosqueda
February 13, 2023.
Fast & friendly thank y'all so much

dennis womack
February 6, 2023.
Very friendly and was a great help getting some new keys for my pickup.
5137 69th St Unit E
,
Lubbock
,
Texas
79424
Monday, Tuesday, Wednesday, Thursday, Friday
9:00 AM to 5:00 PM
Saturday
10:00 AM to 2:00 PM
The Lock Pro treats everyone like family. If you book online, you will receive $10 off your next locksmith service! 💰💲