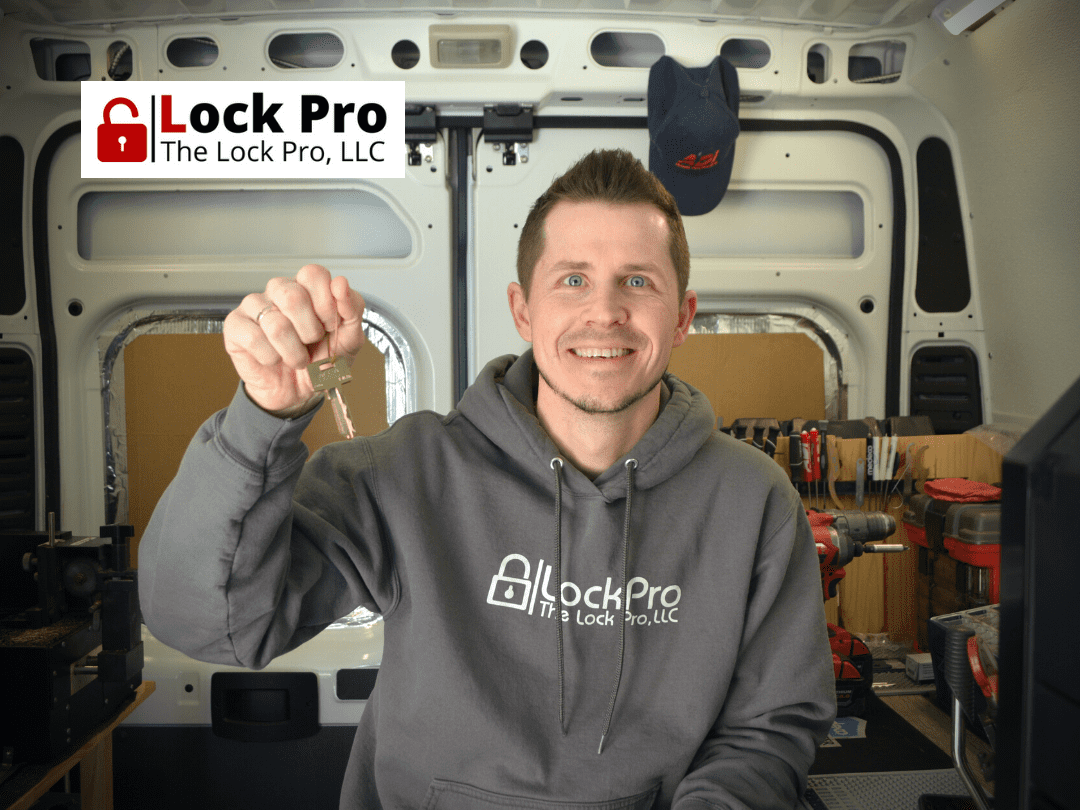 Do you need a commercial locksmith in Lubbock, TX? The Lock Pro offers commercial locksmith services throughout the South Plains region of West Texas. Seriously, we are the go-to locksmith for business owners with commercial buildings in the Lubbock area. In Lubbock, commercial locksmiths reduce the the possibility of break-ins, burglary, and theft with security systems.
We offer locksmith services at an affordable price for business owners in Lubbock. Whatever your situation, we are the company to trust for high-quality services. We look forward to working with you! Call us today at (806) 999-0801.

Ryan Noah
January 2, 2023.
Amazing service and extremely fast! Would recommend anytime!

Flo Touchstone
December 7, 2022.
Did a great job! Was very efficient and kind. Highly recommend.

Petar Martinovic
December 3, 2022.
If you are looking for the locksmith, this is the place!

Very good service. Very quick response and very respectful guy. This is the guy you want to call if you need assistance

Adrian Jaquez
October 20, 2022.
Very honest, drove from New mexico to lubbock and forgot the keys to our 2017 suburban. Called the lock pro and he made us a key and got us home at very. Reasonable price. Highly recommend!

Jacob Metz
October 14, 2022.
Amazing customer service with even better prices! This will be the only company I call for any of my lock picking needs. Showed up in 10 minutes and was happy to answer all of my questions.

Wayne Owen
September 21, 2022.
Fantastic same day service. Affordable professional work

Michael Manus
September 19, 2022.
Josh is the Man!!! He is Honest, Profesional and Knowledgeable! I won't call anyone but Josh for locksmith services!
Anna J. Walton
September 13, 2022.
Totally was that person who managed to lock my dog in the car while it was running. 🙄 Don't ask. But I called The Lock Pro and they responded quickly and effectively. Once they arrived and began, it was less than 3 minutes before I was sitting back in my car. The pupper was okay and I was still able to make a meeting. These guys are worth their weight in gold! 🥇

Tom Cunningham
September 11, 2022.
Very prompt, professional, and reasonable










Pool / Tennis Court Locks





Lubbock Commercial Locksmith
Are you on the hunt for the best and most reliable locksmith in Lubbock, TX? Then you have just come to the right spot! Not only will we meet all your needs, but we will also surpass all of your expectations. Lubbock locksmiths are by far the most skilled and licensed locksmith service in the area, and you can count on us to resolve any locksmith dilemmas, no matter how challenging they might seem. As a locksmith, we rekey locks too!
Commercial Locksmith Services
The Lock Pro is a preferred locksmith business serving the needs of commercial business clients throughout the Lubbock, TX area. Our characters are, framed on our profoundly trained locksmiths and security professionals who are authorities in their field. Our purpose is to defend your liabilities and your assets. Because of this, we pay attention to all the circumstances and implement excellent service for every commercial locksmith consumer. Furthermore, we provide a broad array of locksmith services such as installing new locks, repairing door locks, and re-keying locks to calls as simple as key duplication. In the end, we are satisfied with our high-quality work and affordable prices. Most of all, we recognize your need to feel assured while providing you and only you access control.

The Lock Pro recognizes the crucial needs of commercial business security. We have expert experience with all door applications, including glass doors and whichever lock needs to be, installed to shield your business or storefront. If you need to replace locks at your company or have a lock re-keyed, we will take care of this. We have accredited registered locksmiths with the Associated Locksmiths of America, passed rigorous background checks, blocks of instruction, and testing on locksmithing, keys, lock hardware, ADA compliance, universal building code compliance, and locksmith trade ethics.
While every company is different, one size never fits all. The Lock Pro will customize your security to work side by side with your business requirements, layouts, and atmosphere. We manufacture customized security systems by enabling entry restrictions, smart locks, security cameras, etc.
We are there from start to finish on multiple stages of construction, planning, and executing a master system for your business. We're not limited to Lubbock's commercial buildings. We offer our customers 24/7 support, commercial locksmith services, and emergency locksmith services. If you need a simple lock repair or as tough as a high-security lock, then look no further. Please visit our contact us page to get in touch with a locksmith professional in your area.
The Lock Pro treats everyone like family. If you book online, you will receive $10 off your next locksmith service! 💰💲