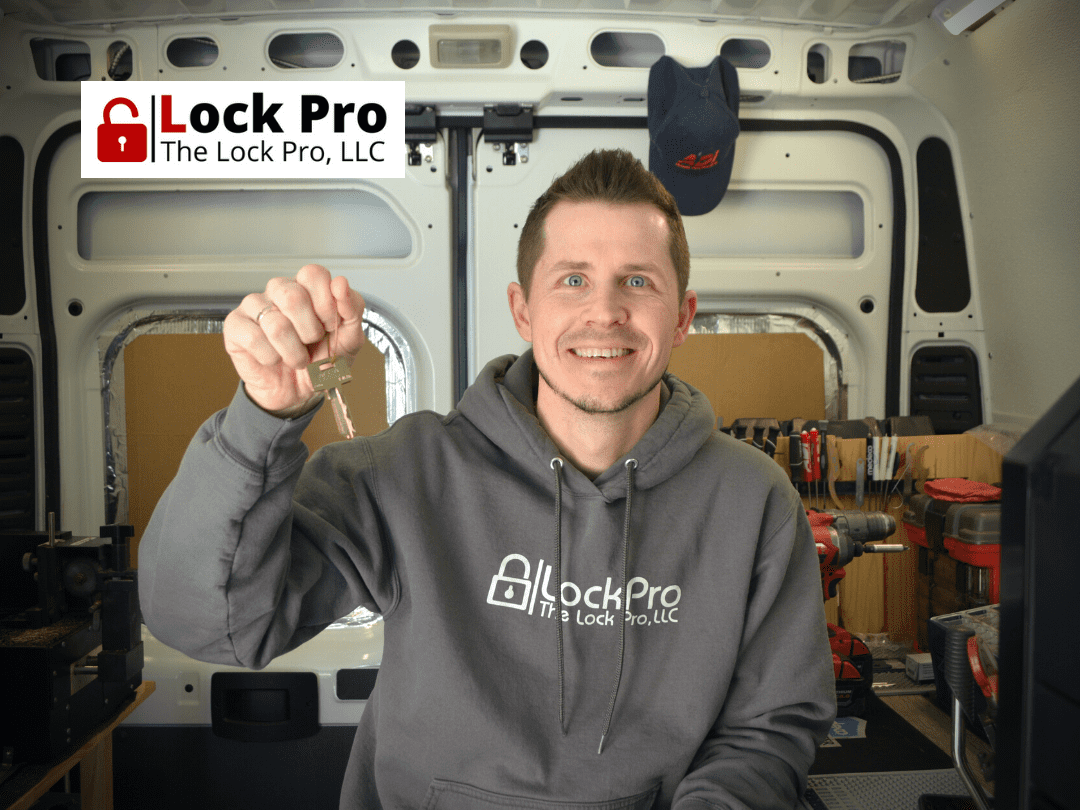 Do you need a commercial locksmith in Lubbock, TX? The Lock Pro offers commercial locksmith services throughout the South Plains region of West Texas. Seriously, we are the go-to locksmith for business owners with commercial buildings in the Lubbock area. In Lubbock, commercial locksmiths reduce the the possibility of break-ins, burglary, and theft with security systems.
We offer locksmith services at an affordable price for business owners in Lubbock. Whatever your situation, we are the company to trust for high-quality services. We look forward to working with you! Call us today at (806) 999-0801.

TTWO TUG
September 12, 2023.
If your in Lubbock and need a key fob this is sure the place to go too ! This is sure the best place in Lubbock ! Josh is real professional! And can sure help you out with any of your needs ! You won't be disappointed !

John Wilson
August 16, 2023.
Quick fast and very friendly was very knowledgeable. I highly recommend The Lock Pro for all your security needs and unlocks!! Speak to Joshua Winekoff

Kay Crawford
August 3, 2023.
Joshua, owner of The Lock Pro, responded quickly, completed the lock replacement efficiently, and was very polite. He proved himself knowledgeable and trustworthy. I highly recommend his services!!

Gabriel Reyna
July 23, 2023.
This guy helped us out big. His customer service was efficient and professional. He kept us informed the whole way through. Very pleased with his service and will definitely recommend him every time. Thanks!

Patrick Sevigny
March 15, 2023.
Outstanding and friendly service at a great price. It would be a mistake not to use this company.

Sergio Nunez
March 4, 2023.
Very professional service, talk us through the process and even had some stories to share. Out of all the locksmiths in Lubbock these prices where the best!!

Isaac Mondragon
March 4, 2023.
I lost my keys and called around and the Lock Pro gave me the best price. He gave me an eta and showed up when he said he would. Very professional and even carried a conversation while working effectively. Will call again if needed.

Alicia Caicedo
February 19, 2023.
Will wholeheartedly recommend this business. The gentlemen was able to open a commercial grade lock that other locksmith was not able to. Will use him again, definitely!

Elisabeth Mosqueda
February 13, 2023.
Fast & friendly thank y'all so much

dennis womack
February 6, 2023.
Very friendly and was a great help getting some new keys for my pickup.










Pool / Tennis Court Locks





Lubbock Commercial Locksmith
Are you on the hunt for the best and most reliable locksmith in Lubbock, TX? Then you have just come to the right spot! Not only will we meet all your needs, but we will also surpass all of your expectations. Lubbock locksmiths are by far the most skilled and licensed locksmith service in the area, and you can count on us to resolve any locksmith dilemmas, no matter how challenging they might seem. As a locksmith, we rekey locks too!
Commercial Locksmith Services
The Lock Pro is a preferred locksmith business serving the needs of commercial business clients throughout the Lubbock, TX area. Our characters are, framed on our profoundly trained locksmiths and security professionals who are authorities in their field. Our purpose is to defend your liabilities and your assets. Because of this, we pay attention to all the circumstances and implement excellent service for every commercial locksmith consumer. Furthermore, we provide a broad array of locksmith services such as installing new locks, repairing door locks, and re-keying locks to calls as simple as key duplication. In the end, we are satisfied with our high-quality work and affordable prices. Most of all, we recognize your need to feel assured while providing you and only you access control.

The Lock Pro recognizes the crucial needs of commercial business security. We have expert experience with all door applications, including glass doors and whichever lock needs to be, installed to shield your business or storefront. If you need to replace locks at your company or have a lock re-keyed, we will take care of this. We have accredited registered locksmiths with the Associated Locksmiths of America, passed rigorous background checks, blocks of instruction, and testing on locksmithing, keys, lock hardware, ADA compliance, universal building code compliance, and locksmith trade ethics.
While every company is different, one size never fits all. The Lock Pro will customize your security to work side by side with your business requirements, layouts, and atmosphere. We manufacture customized security systems by enabling entry restrictions, smart locks, security cameras, etc.
We are there from start to finish on multiple stages of construction, planning, and executing a master system for your business. We're not limited to Lubbock's commercial buildings. We offer our customers 24/7 support, commercial locksmith services, and emergency locksmith services. If you need a simple lock repair or as tough as a high-security lock, then look no further. Please visit our contact us page to get in touch with a locksmith professional in your area.
The Lock Pro treats everyone like family. If you book online, you will receive $10 off your next locksmith service! 💰💲