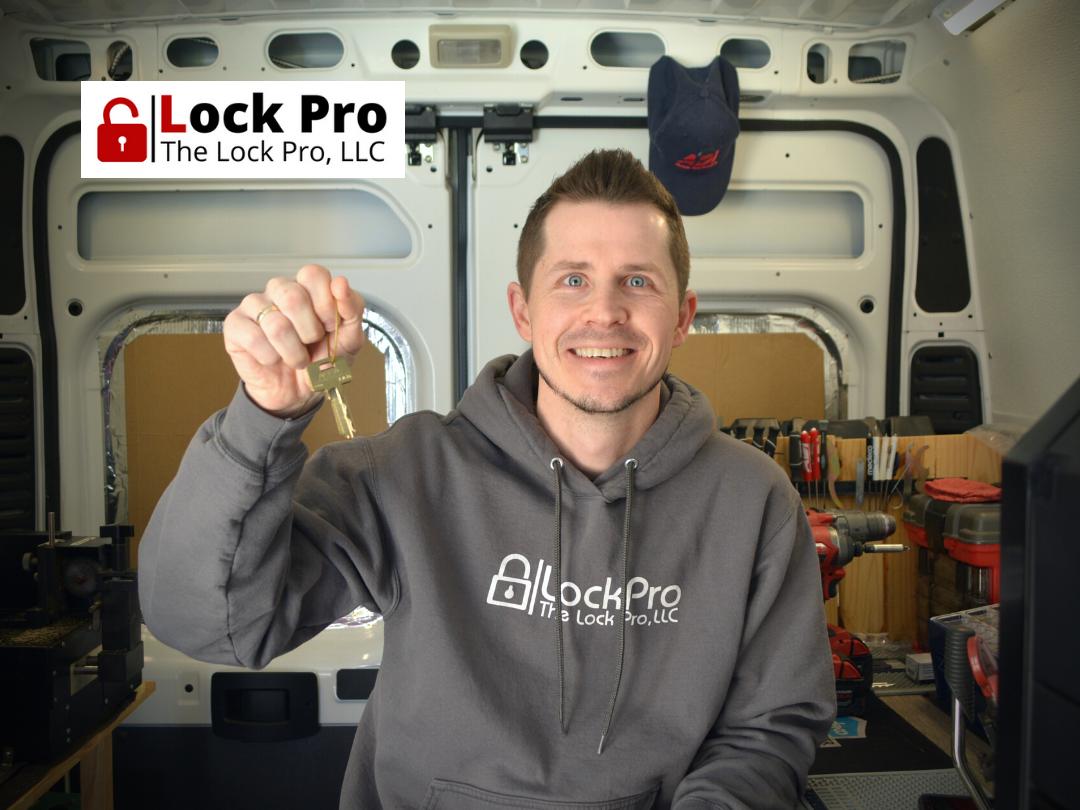 Have you ever found yourself in a situation where you were searching for a residential locksmith in Lubbock, TX? Have no fear because we provide quality locksmith services here at The Lock Pro. Though we are new to this area, we have become one of the most well-known and experienced residential locksmiths around town. We guarantee our services for up to thirty days after the service or repair. We offer affordable prices too, so feel free to call us today!
In Lubbock, multiple locksmiths offer residential services. However, according to customers, The Lock Pro outperforms the competition in terms of availability, customer service, and price.
Ryan Noah
January 2, 2023.
Amazing service and extremely fast! Would recommend anytime!
Flo Touchstone
December 7, 2022.
Did a great job! Was very efficient and kind. Highly recommend.
Petar Martinovic
December 3, 2022.
If you are looking for the locksmith, this is the place!
Very good service. Very quick response and very respectful guy. This is the guy you want to call if you need assistance
Adrian Jaquez
October 20, 2022.
Very honest, drove from New mexico to lubbock and forgot the keys to our 2017 suburban. Called the lock pro and he made us a key and got us home at very. Reasonable price. Highly recommend!
Jacob Metz
October 14, 2022.
Amazing customer service with even better prices! This will be the only company I call for any of my lock picking needs. Showed up in 10 minutes and was happy to answer all of my questions.
Wayne Owen
September 21, 2022.
Fantastic same day service. Affordable professional work
Michael Manus
September 19, 2022.
Josh is the Man!!! He is Honest, Profesional and Knowledgeable! I won't call anyone but Josh for locksmith services!
Anna J. Walton
September 13, 2022.
Totally was that person who managed to lock my dog in the car while it was running. 🙄 Don't ask. But I called The Lock Pro and they responded quickly and effectively. Once they arrived and began, it was less than 3 minutes before I was sitting back in my car. The pupper was okay and I was still able to make a meeting. These guys are worth their weight in gold! 🥇
Tom Cunningham
September 11, 2022.
Very prompt, professional, and reasonable















Lubbock Residential Locksmith
The Lock Pro is a well-established locksmith service in Lubbock, Texas. We demonstrate our knowledge to our customers in the area through our locksmith services.
Joshua Winekoff, the owner, works hard with the customer's needs in mind. Additionally, we offer residential locksmith services at an affordable price for homeowners to receive the best service possible. Would you like to contact us? If so, visit our contact page.
Residential Locksmith Services
Most people think of The Lock Pro as the company to contact when they've locked their keys in their house day or night. But here at The Lock Pro, we're so much more than that. We quickly send experienced locksmiths to your home or business to grant an estimate for changing all exterior and or interior locks. Also, we can send a locksmith to your business to install a new top-of-the-line security system. The Lock Pro locksmiths have experience in auto locksmith needs from ignition key removal to programming transponder keys.
When you want a residential locksmith, you need someone you can trust. After all, you are granting this person access to your home, which is a big deal. At The Lock Pro, we take your privacy seriously. Therefore, all our locksmiths are licensed, bonded, and insured. Furthermore, we stay active members of the Better Business Bureau and the Associated Locksmiths of America. 
After servicing the Lubbock community with residential locksmith services for many years, we have acquired a reputation for reliability and integrity. We have hundreds of satisfied consumers, and we are ranked number one on Yelp and other platforms! Our dedication to fulfillment is what sets us apart from the competition.
At The Lock Pro, we offer a variety of services such as lock repair, lock replacement, and security system installation. Additionally, we offer emergency locksmith services too. After you book an appointment, we will be at your doorstep in less than 30 minutes. Call now and speak to a professional locksmith at The Lock Pro to schedule a free estimate or book an emergency service lockout. Whatever you choose, we are here for our customers with locksmith services.
The Lock Pro treats everyone like family. If you book online, you will receive $10 off your next locksmith service! 💰💲