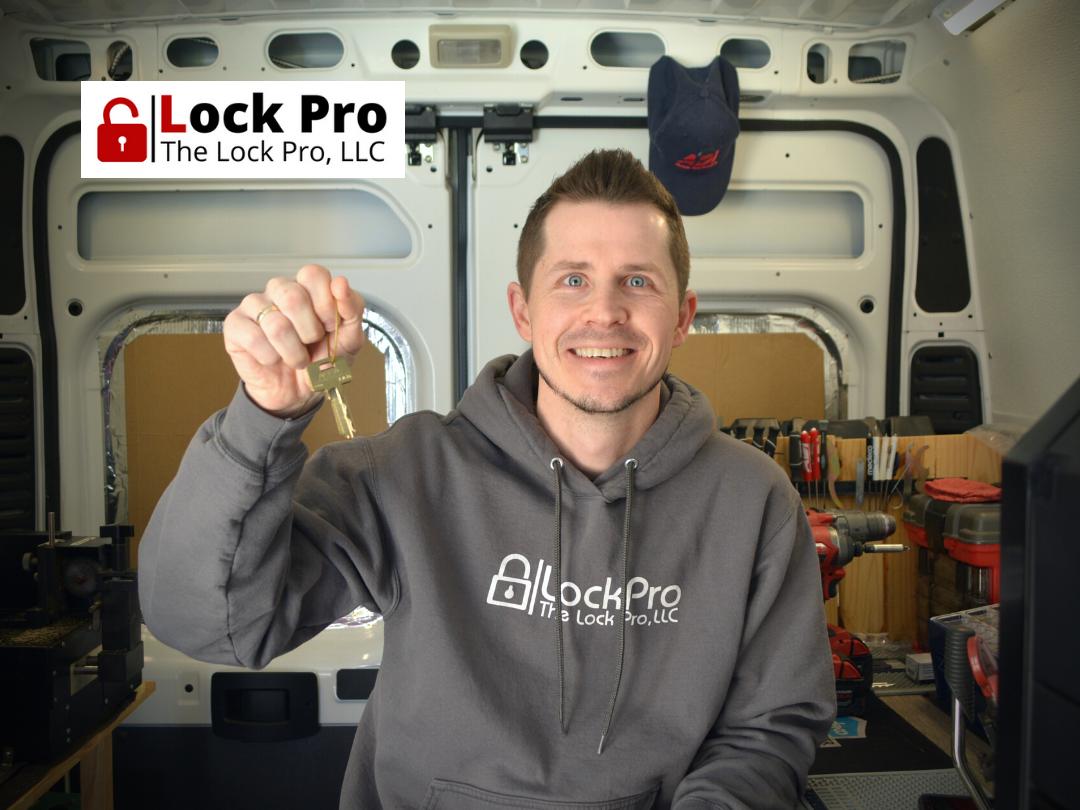 Welcome to The Lock Pro! We rekey locks of all sorts: Kwikset locks, Schlage locks, and other brands too. During this process, we remove the springs, bottom pins, and top pins in the lock cylinder and replace them with new pins and springs that work with a brand new and different key.
If the lock is malfunctioning or a different style is warranted, many locks can be re-keyed and kept in working condition. A simple rekey will fix the problem if you have to jiggle your key to get the lock to work. Would you like to get a free estimate about our rekey services? If so, call us at (806) 999-0801. 
Ryan Noah
January 2, 2023.
Amazing service and extremely fast! Would recommend anytime!
Flo Touchstone
December 7, 2022.
Did a great job! Was very efficient and kind. Highly recommend.
Petar Martinovic
December 3, 2022.
If you are looking for the locksmith, this is the place!
Very good service. Very quick response and very respectful guy. This is the guy you want to call if you need assistance
Adrian Jaquez
October 20, 2022.
Very honest, drove from New mexico to lubbock and forgot the keys to our 2017 suburban. Called the lock pro and he made us a key and got us home at very. Reasonable price. Highly recommend!
Jacob Metz
October 14, 2022.
Amazing customer service with even better prices! This will be the only company I call for any of my lock picking needs. Showed up in 10 minutes and was happy to answer all of my questions.
Wayne Owen
September 21, 2022.
Fantastic same day service. Affordable professional work
Michael Manus
September 19, 2022.
Josh is the Man!!! He is Honest, Profesional and Knowledgeable! I won't call anyone but Josh for locksmith services!
Anna J. Walton
September 13, 2022.
Totally was that person who managed to lock my dog in the car while it was running. 🙄 Don't ask. But I called The Lock Pro and they responded quickly and effectively. Once they arrived and began, it was less than 3 minutes before I was sitting back in my car. The pupper was okay and I was still able to make a meeting. These guys are worth their weight in gold! 🥇
Tom Cunningham
September 11, 2022.
Very prompt, professional, and reasonable
The top common reason to rekey your locks is to maintain key control when there's a change in possession of a property. Specifically, key control means auditing for all keys made to open the locks. Furthermore, when keys are given out, key control is lost. Certainly, you don't know who might have had access to the keys with a previously owned home. In newly built homes, contractors have had access to the keys.

In many housing communities, locks are on a construction master key. The homeowner, in most cases, may never know that the contractors have a key that will open all doors in that housing community. For example, rekey locks remove the master pins which will eliminate the possibility of another key opening your locks.
Rekey locks allow a locksmith in Lubbock to check out the condition of the lock and how it was installed. Usually, problems can be amended without replacing the lock. Locks are lubricated after being re-keyed, which will make the lock mechanism operate much more smoothly. Finally, when worst comes to worst, problems may be discovered that may indicate you replacing the lock. This process works on rekey Schlage locks and rekey Kwikset locks.
When do locks need to be replaced? In certain circumstances, your locks must be replaced. Locks get wear and tear, oftentimes past the point where a re-key can't fix their function. It's always a great idea to upgrade your locks. With this in mind, when you consider the people and commercial property your locks are protecting, it only makes sense to buy and install quality lock hardware.
Some may want to replace their locks for decorative reasons or to accommodate disabilities to meet ADA compliance. Generally, for this reason, lever handle locks are easier to operate than a knob. Deadbolts are your main source of security if installed by a trained professional locksmith. On the other hand, electronic locks are getting more popular, but keep in mind that what they offer is greater convenience, not security. Replacing your lock with a high-security lock is a small price to pay to keep your personal property and your family safe.
Consult a local locksmith to determine what you need. Re-keying is the more affordable option. If you're leaning towards replacing your locks, your locksmith will have access to far higher quality lock hardware than what is commonly found at hardware stores like Home Depot or Lowes. In the end, we also rekey Schlage locks and even rekey Kwikset locks which are the most standard products you'll find on your door. Would you like to learn more about our services? If so, click here. 
The Lock Pro treats everyone like family. If you book online, you will receive $10 off your next locksmith service! 💰💲