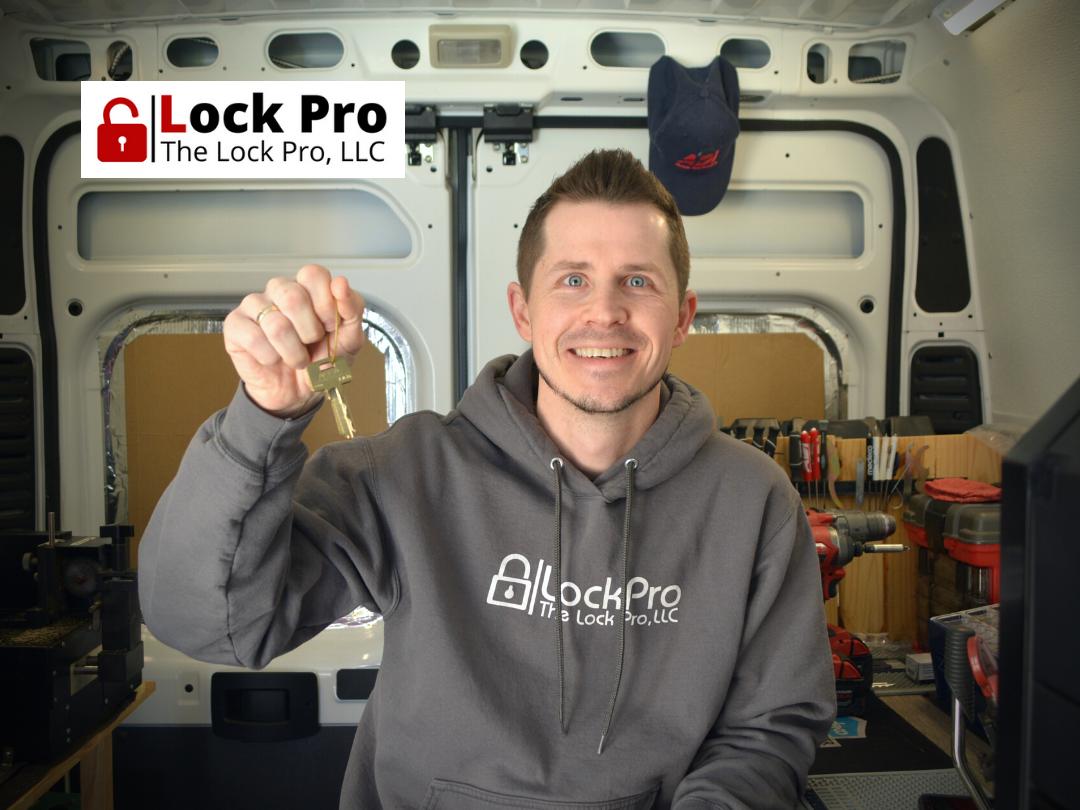 Do you need an automotive locksmith in Lubbock, TX? Fortunately, we offer automotive locksmith services in the area. At The Lock Pro, we specialize in automotive locksmith services at affordable prices. In Lubbock, auto locksmith services consist of broken key extraction, car unlocks, and lost key replacements.
We have more than twenty years of experience as an automotive locksmith! Joshua Winekoff, the owner, is a fourth-generation locksmith. Additionally, we have hundreds of happy customers. Have you looked at our business reviews on Google? If not, check them out as soon as possible.
Ryan Noah
January 2, 2023.
Amazing service and extremely fast! Would recommend anytime!
Flo Touchstone
December 7, 2022.
Did a great job! Was very efficient and kind. Highly recommend.
Petar Martinovic
December 3, 2022.
If you are looking for the locksmith, this is the place!
Very good service. Very quick response and very respectful guy. This is the guy you want to call if you need assistance
Adrian Jaquez
October 20, 2022.
Very honest, drove from New mexico to lubbock and forgot the keys to our 2017 suburban. Called the lock pro and he made us a key and got us home at very. Reasonable price. Highly recommend!
Jacob Metz
October 14, 2022.
Amazing customer service with even better prices! This will be the only company I call for any of my lock picking needs. Showed up in 10 minutes and was happy to answer all of my questions.
Wayne Owen
September 21, 2022.
Fantastic same day service. Affordable professional work
Michael Manus
September 19, 2022.
Josh is the Man!!! He is Honest, Profesional and Knowledgeable! I won't call anyone but Josh for locksmith services!
Anna J. Walton
September 13, 2022.
Totally was that person who managed to lock my dog in the car while it was running. 🙄 Don't ask. But I called The Lock Pro and they responded quickly and effectively. Once they arrived and began, it was less than 3 minutes before I was sitting back in my car. The pupper was okay and I was still able to make a meeting. These guys are worth their weight in gold! 🥇
Tom Cunningham
September 11, 2022.
Very prompt, professional, and reasonable






Lubbock Automotive Locksmith
Are you searching for an auto locksmith in Lubbock, TX? If so, The Lock Pro is the Lubbock locksmith to call! We are family-owned (and operated), so we have great service times. Additionally, we are affordable because we do not pay franchise fees. The Lock Pro is the go-to automotive locksmith in the area because we provide unmatched service at an affordable price.

Automotive Locksmith Services
Did you lock your keys in the car? Well, there are a few options! At The Lock Pro, we replace car keys for an affordable price. Additionally, you may contact a local car dealership. Most of the time, The Lock Pro replaces car keys for a fraction of the cost of dealerships. We recommend focusing on three points when deciding who to call: convenience, price, and quality. We will save you money while providing better results.
Cars today come with transponder keys, with or without remotes programmed individually to your vehicle. Because of this new technology built into these keys, you will need a professional locksmith to make a spare key if the key is lost. We can make spare keys for most if not all keys from manufacturers, usually cheaper than most dealerships.
In Lubbock, people travel throughout the city by car. As the go-to auto locksmith, The Lock Pro offers services for lost keys and keys locked in the car. Additionally, we rekey locks upon request. Did you know that we are a full-service mobile locksmith? Yep, we are mobile and we are open 24 hours a day. We pride ourselves on high-quality locksmith services with a 90-day warranty. We exceed the expectations of our customers for Lubbock automotive locksmiths.
The Lock Pro treats everyone like family. If you book online, you will receive $10 off your next locksmith service! 💰💲